Keeping your office clean adds an extra item to your to-do list when you're running a business. Even though it's just one additional task, it's usually something that you just don't have time for when you're busy with more important things. Finding reliable cleaners who you can depend on to get the job done right can be as stressful as cleaning yourself. However, when you use a reputable cleaning service, you get the peace of mind of a pristine office cleaned with green products. Here are a few reasons to use a Highlands Ranch green office cleaning service.
Protect your employees and clients against harsh chemicals.
Green office cleaning services use products that are safe for people and pets, without stringent chemicals that leave behind strong chemical odors on the cleaned surfaces and carpets. When you have employees with allergies or sensitivities, the smell of harsh cleaners can cause headaches, dizziness, and more.
For businesses who see customers and clients in your office, chemical odors can affect them the same way, potentially impacting brand loyalty. Using a green office cleaning service ensures your business always smells fresh and clean without the negative impact of harsh chemicals.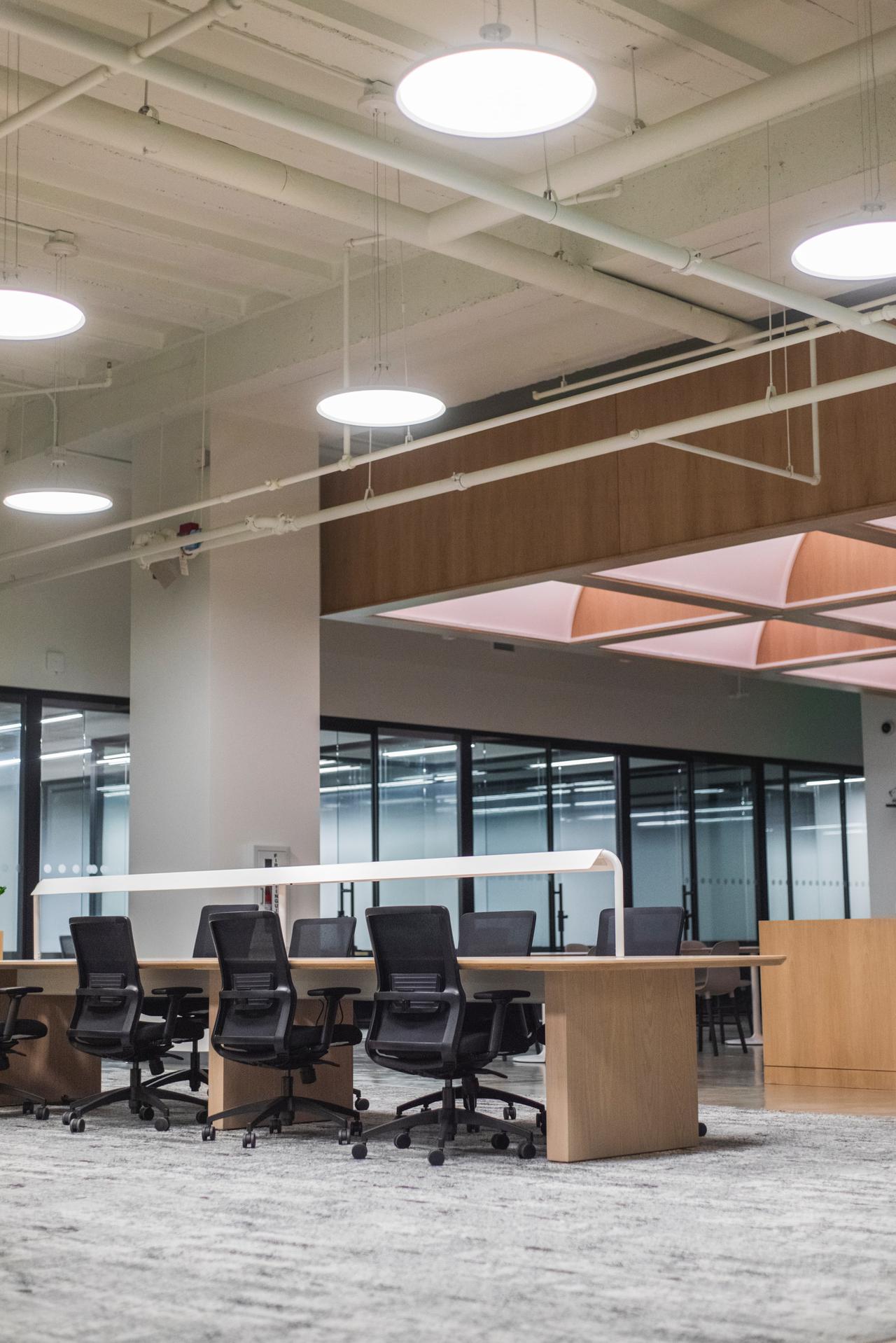 Make a positive impact on the planet.
Now more than ever, customers are conscientious about the businesses where they're spending their money. Your company's carbon footprint and environmental impact can determine whether or not consumers shop at your establishment. Your business can make small adjustments to protect the planet by recycling, sustainable business practices, and using natural cleaning products.
Realigning your business practices to be good for the planet can ultimately save you money in the long run and attract a new audience to your establishment. As the world becomes more aware of how individual choices impact the environment, you can make choices for your business to stay ahead of the standard.
Preserve your office furnishings.
You may trust harsh chemicals to get your office clean but may not realize that they can cause excessive wear and tear on your office furnishings. Working with a green office cleaning service in Highlands Ranch isn't just better for your employees and clients; it's also beneficial for your office furniture and carpets.
Office cleaning should make your business look good in the short term, but it should also safeguard against scuffs and worn-out spots in high-traffic areas. Natural cleaning supplies protect the surfaces on desks, railings, and office finishes. With green office cleaning services, your business looks spic and span in the short term and for years to come.
Get highly trained cleaners working on your property.
Natural cleaning services are different from traditional cleaners. Often their employees get more thorough training and use more precise techniques to ensure better results than the competition. Green office cleaning services in Highlands Ranch bring a mindful approach not just to the products they use but the way they approach cleaning.
You get more reliable results, so your office looks and smells incredible, without the use of stringent or harsh chemicals.
Get a quote from Home Cleanology for green office cleaning services in Highlands Ranch, Colorado.
Home Cleanology delivers excellence in natural, mindful cleaning services for homes and offices in the Denver area. Our professional cleaners bring natural products and unparalleled attention to detail to every property. Whatever you need, from one-off home cleaning to regular office cleaning, we go the extra mile to ensure our clients are thrilled with the results. Exceeding expectations is part of our daily operations. Before beginning work on any job, we create personalized descriptions to ensure clear communication between clients and our work crews.
Contact the team with Home Cleanology to get a quote for green office cleaning services in Highlands Ranch, Colorado.